Locksmith Pearland
Residential Locksmith Pearland
Protecting your home and your property is a top priority for many people. Whether you are moving into a new home, have been the victim of a crime, or just want to update your security measures, our locksmiths are at your service. Our Pearland City, residential locksmith and security experts are available 24/7, for 52 weeks of the year.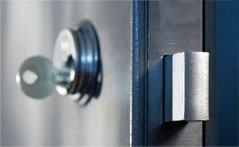 Our Pearland, Texas residential locksmiths provide our clients with their extensive knowledge of the security industry and the latest security hardware and software developments. Pearland locksmiths work with many of the largest and best known brands in residential hardware, for example:-
Yale, which is a highly respected brand. Yale products have a reputation for reliability, and are used by locksmiths in many countries around the world
Kwikset, is one of the main industry providers of the smart key lock. The side locking bar helps to prevent lock-bumping.
American Padlock, are responsible for many deadbolt lock installations into home and business premises.
These are only a few of the brand named products installed, repaired and up-graded by our residential locksmiths. All our locksmiths are have undergone training and are manufacturer approved for the installation and repair of their branded products.
Call us at (832) 621-0153 for further details on our branded products and stock availability.
Ensuring you have the right types of locks and security measures in place helps to give you peace of mind. In Pearland city our residential locksmith team are available 24/7, for 52 weeks of the year to respond to your residential security emergencies. These are just a few of the services that can fall within the remit of our mobile emergency service:
Repairs and replacements of locks and entry systems following a break-in or vandalism of the locks.
Lost or stolen keys for a residential property. Our locksmiths will install new locks and provide new keys.
Removing broken keys from the lock and providing replacement keys, or replacing the lock and keys.
Call for emergency locksmith assistance at (832) 621-0153 TX